Lenses of Croydon is back again with another event to help keep photographers across the world feeling connected and inspired.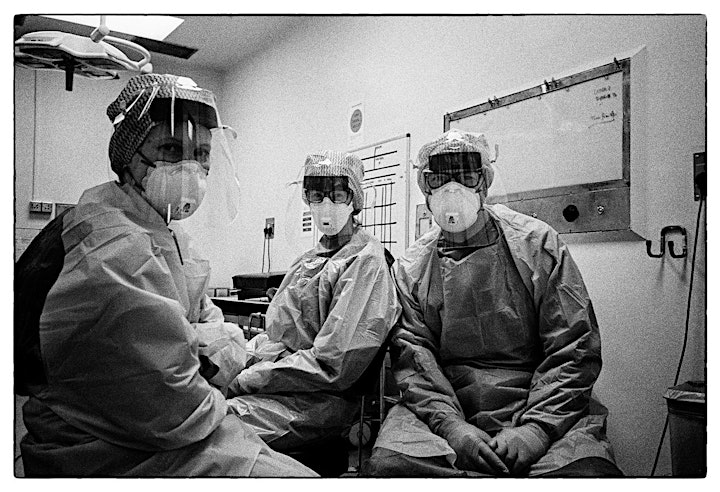 This week we are fortunate to have another talented photographer join us at The Croydon Photography Forum to share a little about their photographic practice.
David Collyer is a South Wales based documentary photographer who grew up in Surrey, and discovered a love for photography in the early 1980s. He bought a Zenit E as so many did for their first camera, and learned the techniques of taking and developing pictures by shadowing the press photographers on the Surrey Daily Advertiser where his father was editor.
With several long term projects on the go, he came largely to the notice of the photography world and public by shooting the effects of working with Covid-19 upon theatre staff in the hospital where he also works. The front page of The Guardian, and the now sold out book All in a Day's Work followed, with Magnum legend David Hurn describing the work as the best photos he had seen of the Covid crisis.
We have always made this event free in order to ensure that it is accessible to everyone from across the globe that would like to join us. However, in addition to the free ticket we also offer a category of ticket which allows for the making of a voluntary donation. This is for those people that would like to support covering the costs associated with running Lenses of Croydon and our regular events.
To keep in touch with the Lenses of Croydon Team follow us on Twitter @LensesofCroydon or Instagram @LensesofCroydon. You can also follow David on Instagram @david_collyer_photographer
We look forward to welcoming you on Tuesday!!!!