The CPF is where people interested in photography gather to learn about a featured photographer's art practice and creative journey.
Lenses of Croydon is excited to announce that we are hosting a special gathering of the Croydon Photography Forum (CPF) in a physical space for the first time since the pandemic with the support of our partners, the London Mozart Players.
The CPF is where people of all levels interested in photography gather to learn about our featured photographer's art practice and creative journey. On Saturday, 11th November, we will have the international photographer Kaupo Kikkas, who will be introducing us to his work as a visual artist working with the mediums of photography and film.
Inspired by his homeland of Estonia and his career in the musical arts, much of Kaupo's work explores themes involving nature and music. He conducted his formal training in photography at Finland's Visual Arts Institute, and he continues to blend his musical training into his photographic work of portraits, which portray the sensitivity and nuances of classical music.
His recent exhibitions, Inner Cosmos, premiered in 2022 at the Fotografiska Institute in Tallinn, attracting over 25,000 visitors. His other recent and internationally recognised exhibitions have included Treescape (2016), Ansel (2018), and the multidisciplinary sculpture Sphere-20 (2021). A number of his photographic collections have been published as books, including Ansel (2018), The Story of One Hundred (2018), and Inner Cosmos (2022).
Building on his recurrent themes of nature and music, his recent personal projects included a study of graveyards, a portrait series of shale miners, and a documentation of a lost cinema in the Egyptian desert—well-received in the international media. Many of his projects draw inspiration from the music and his long-time cooperation with the composer Arvo Pärt. He has photographed several books and classical music album covers, and his work often appears in magazines. He was named best commercial portrait photographer at the WPPI Las Vegas print competition in 2013 and was honoured as the best Estonian portrait photographer in 2011 at the Baltic Photography Festival.
Kaupo's presentation will be filled with many stunning images he has captured over the years and other surprises that help demonstrate how he has developed as an artist.
The event will be held on a busy evening at Fairfield Halls, but our team members will be on hand to direct you to the Talawa Studios, where the Croydon Photography Forum will be held.
Doors open at 18:45 for a 19:00 start.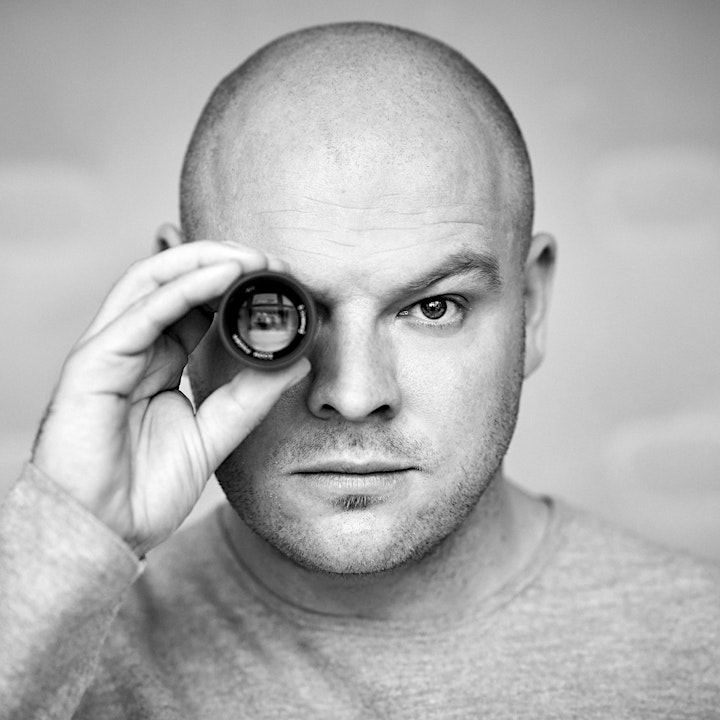 A portrait of Kaupo Kikkas